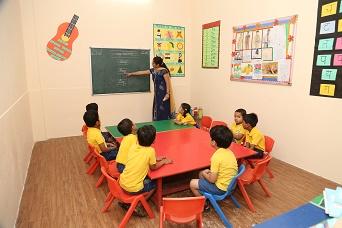 Hands-on discovery and exploration
Developing language skills
Engaging children physically, emotionally, and socially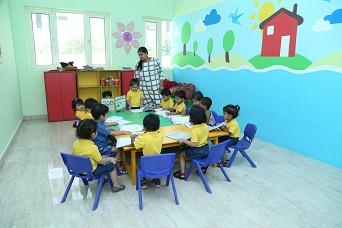 Enhances learning and interaction through fun-filled activities.
Improves imagination through Art and Music.
Cultivates creativity and Develop curiosity.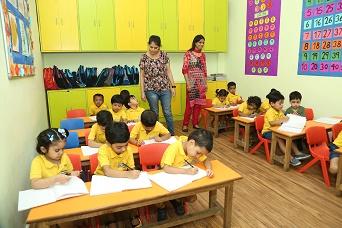 Special Activities for developing language skills. 
Encouragement to express feelings thoughts & Ideas.
Allows children to grow at their own pace.
Building and enhancing Vocabulary.
Enhance Reading & Writing Skills.
Preparing children for Primary School.